About Chicagoland Medicare
Hello! I'm Niki and I'm the owner and operator of Chicagoland Medicare, a woman-owned, family-run, privately held boutique independent Medicare insurance agency based in the western suburbs of Chicago, Illinois. We serve Medicare-eligible people who live in Illinois, Indiana and Wisconsin.
I'm passionate about helping people navigate Medicare and their Medicare insurance options!
A woman-owned Medicare insurance agency
making insurance understandable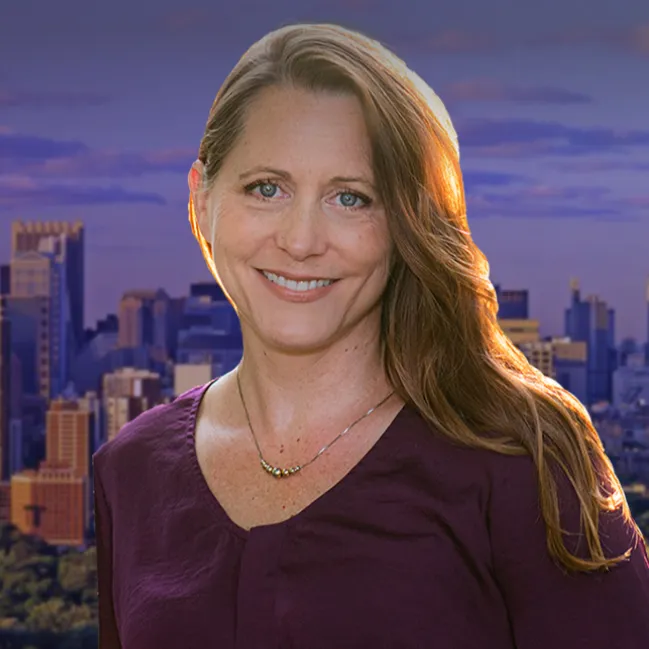 My Journey
I started helping people enroll in Medicare Advantage (MAPD), Medicare Supplement (Medigap) insurance and Medicare Part D Plans (PDP) when I was stay-at-home mom for my three kids.
As any mom can tell you, having kids in the house is not a part-time job! At the time, being a Chicago-area, local independent Medicare insurance agent was the perfect job for me – it was flexible, I could create my own schedule and could use my minivan, laptop and cellphone to communicate and meet with customers all over the Chicago area.
Then, the pandemic hit. As an independent Medicare insurance agent, I was used to meeting people in their homes or in-person to go over their Medicare insurance options, and obviously that couldn't happen during lock-down! So, I pivoted to meeting with Medicare beneficiaries using Zoom, and people loved it! My clients no longer had to make sure they were home to let me in, we didn't need to pick a coffee shop to meet, we didn't play phone-tag. My customers simply used the internet to schedule time with me, and in mere hours we could be sitting together, face-to-face, talking to each other and discussing Medicare insurance over Zoom.
That's how I got the idea of Chicagoland Medicare – an online, by-appointment-only Medicare insurance agency that's fast, efficient and effective for my clients and for my team!
My Background
I'm married, have three kids and have a bachelor's degree from Southeast Missouri State University.
One of my biggest passions is the visual arts. I really enjoy photography and videography, and love telling a story through photos and videos that capture special moments.
I discovered my love for helping older adults and their caregivers through my photography. I've taken family portraits for years. I love crafting videos and images with purpose, beauty, and meaning – while always searching for that unique angle and perspective, warmest light or a "no words needed" expression. It makes me happy when I can delight people.
I bring the same spirit, creativity and passion to Chicagoland Medicare. It's supremely important to me that you're treated with courtesy and respect, professionalism and candor at all times. Our goal is to delight you.
The technology platform found on Chicagoland Medicare is unrivaled and exists to be respectful of your time and energy. We are "by-appointment-only" and move quickly, but not faster than you're comfortable with. We take the time to educate you, explain all of your options and purchase a Medicare insurance policy when you're ready.
Charities and Organizations we're aligned with include:
It's very important for me to give back to my community
which is why I donate 10% of my net profits to local Chicagoland Charities
I'm also passionate about helping women transition from being stay-at-home moms and getting back into the workforce.
My Purpose
Making the wrong Medicare insurance choice can cost you thousands of dollars, even tens of thousands of dollars over a lifetime. I'm passionate about helping you understand your Medicare insurance options and guide you toward the right choices, at the right time and in the right way for your individual needs, wants, and situation.
My team can and will show you how to decide the best Medicare insurance path for you out of the three plan coverage options, how to choose a Medicare insurance policy and confidently enroll you in a plan that suits your needs.
We'll show you what you have to do every year to make sure your Medicare choice(s) are still good ones and what to do if you need to switch.
We don't do much advertising, and when we do, we like to support public radio and local causes. We are fortunate enough to work with a large number of financial planning firms and professionals across the Chicago area to help their clients get the best Medicare insurance coverage available. If you'd like to discuss how your firm can work with us, please email us at [email protected]
Medicare insurance is all we do, and we're pretty darn good at it! We work with a select group of Medicare insurance carriers and an even more select group of people to provide great Medicare insurance choices to you, our clients.

About Us
Your Medicare insurance experts
As our name suggests, we sell in the Chicagoland area ONLY.
That means we sell Medicare insurance to people living in Illinois, Indiana and Wisconsin. Chicagoland Medicare hand-selects the Medicare insurance companies we do business with. We do NOT typically do business with start-up Medicare insurance companies, nor those with less than an 'A' rating. Thus, the companies we currently choose to represent are household names and include:
Aetna Medicare
Blue Cross and Blue Shield Medicare
Mutual of Omaha Medicare
UnitedHealthcare Medicare
Humana Medicare
We do NOT sell life insurance, car insurance, homeowner's insurance, stocks, bonds or annuities. We are Medicare insurance experts. It's all we do, and we like it that way. You will, too. You will never be pressured to buy a product from us, nor will we ever sell or give away your private, personal information to any other marketing firm, corporation or entity.